EVERY JEDI GIVES BACK
KRE8Studio is very pleased to announce that we have received generous support from the folks at Clash of Arrows which enables us to pass that benefit to you as participants.
More than that, we want to use that assistance to help others. So we have partnered with WORLD CONCERN to assist those who are undernourished and in need of food in the present crisis in Somalia.
For just $11 you can feed a child with enough food and nutrients for a month to restore health and vitality to those who are most in need.
We have adjusted the admission to Clash of Arrows to just $11 (the price of a monthly food packet) and you have the option of contributing more or less ($22, $44 or more). Each participant will receive a written numbered receipt from KRE8Studio, and will be issued a tax-deductible receipt from WORLD CONCERN.
CLASH of ARROWS
Join us at the venue on Friday August 16, 3-5PM.
$11 TICKETS – PAY AT THE EVENT
Get your confirmation and receipt there: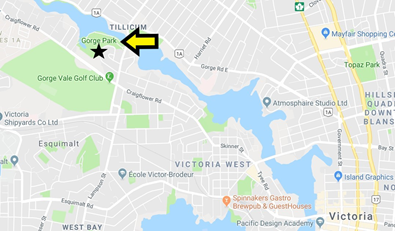 ESQUIMALT GORGE PARK: 
Take the entrance across from Gorge Point Pub– look for CLASH of ARROWS inflatables!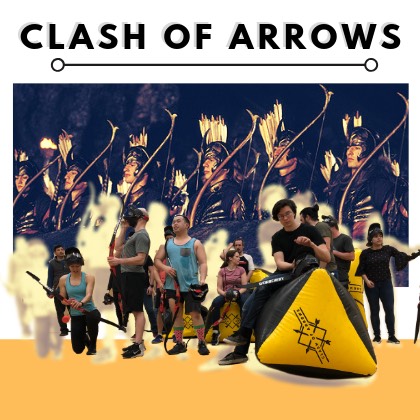 Save the life of a child in Somalia
In places like Somalia, where drought has decimated the food supply, parents have nothing to feed their children. Little ones are starving and need nourishment immediately to survive.
It costs only $11 to provide emergency nutrition packets to a malnourished child for an entire month.
Each Nutripacket is full of vital nutrients, minerals, and vitamins that begin to work right away, restoring a starving child to health.
KRE8Studio has partnered with World Concern to help these children. Each ticket to Clash of Arrows will fund an emergency nutrition packet to feed a malnourished child for a month.
See how much fun saving a life can be: https://vimeo.com/315320772
Your Donation Matters
World Concern is part of CRISTA Ministries a 501(c)(3) charity. All donations are tax-deductible in the United States and Canada. Wise stewardship matters at World Concern, and when donations exceed program needs or when local conditions prevent program execution, we will direct funds to similar activities.