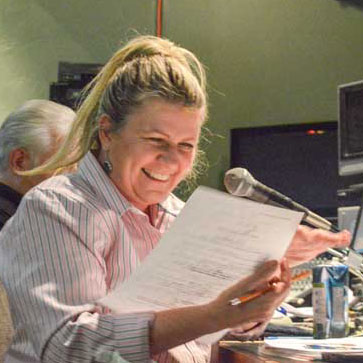 Voice Acting and Demo with Tracey Moore
Tracey Moore
original voice of Sailor Moon; voice/casting director, Sailor Moon, Highlander, Mythic Warriors, Bad Dog, more
Over a 30 year career, Tracey Moore's work in animation has garnered accolades: from Disney channel awards to directing /voicing Emmy Award-winning series. She has been an in-house casting and voice director at Nelvana.
Tracey is known worldwide for voicing such beloved characters as 'Sailor Moon', 'George Shrinks' , Shrieky/Hugs/Share in 'Care Bears', Marcus in 'Flying Rhino Junior High', Ned in 'Neds Newt', 'Strawberry Shortcake', and many others.
Spring 2020 Session – Feb 15-22, 2020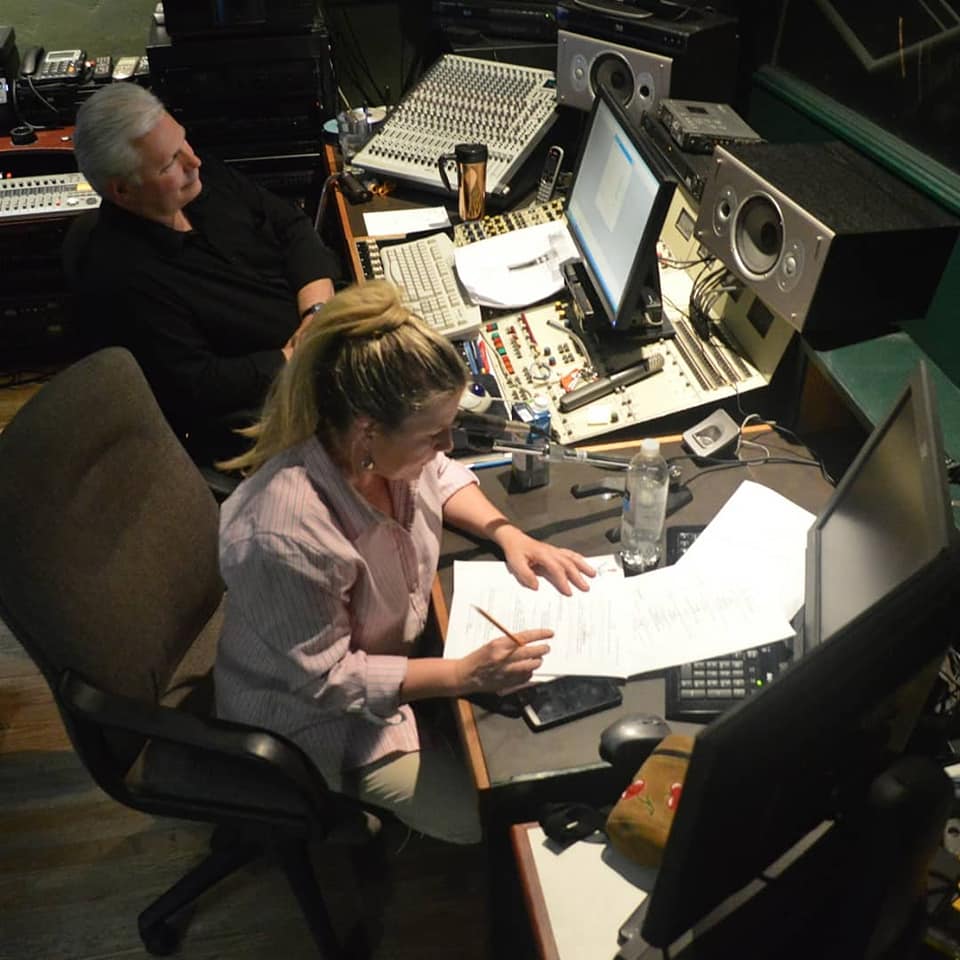 Additional Spring 2020 Sessions
March 7 and 8 (Saturday and Sunday) 1-5 PM – $60
Creating a Character
This workshop is open ONLY to people who have taken Tracey Moore Voice Demo class.
March 12 / 13 5-9 PM – FREE*
Voicing and advertising
*This class is FREE and offered ONLY to those who have taken John Stockers Master class
March 14 and 15 1-5 PM – $75 
Voicing and advertising
This class welcomes all participants – no experience necessary 10% discount for past KRE8Studio participants.
Animation VOICE DEMO Workshop
Offered during Summer event for $750,
With Student Discount: $695.00
Limited enrolment – Apply early!
This 6 day workshop, which includes the introduction evening seminar, has limited enrolment.
Participants will work one-on-one in studio with Tracey, using industry scripts to develop characters and complete their own professionally produced voice demo through over 24 hours of instruction!
Day One: Workshop | Feb 15, 2020 : 1pm-5pm
– Discussion of scripts/character types
– Audition script assignment
– Recording of two auditions; one-on-one feedback with Tracey Moore
– MP3 sent home
Day Two: Workshop | Feb 16 : 1pm-5pm
– Reassignment of animation scripts (minimum of 2 recordings per evening)
– Feedback and one-on-one recording with Tracey Moore
– MP3 sent home – beginning selection of customized sides for demo
Day Three: Studio | Feb 18, 2020 : 5pm-9pm
– Studio/mic techniques
– Continued one-on-one recording/MP3 sent home
Day Four: Studio | Feb 19, 2020 : 5pm-9pm
– Final selection of sides and one-on-one recording with Tracey Moore
– Sides edited for final Mp3 Demo
Day Five: Studio | Feb 22, 2020 : 1pm-5pm
-Additional tweaking and final recordings in studio
-Demo delivered for each participant with written critique by Tracey Moore within two weeks