JoHN Stocker
Commercial Voice/Character voicing
John Stocker has been a recognized force in the acting industry for almost 5 decades. He began his career as an on-camera performer, working with the likes of John Candy, Dan Ackroyd, Rick Moranis, Gilda Radner, Eugene Levy, Martin Short and William Shatner, before settling solely, but comfortably, into the off-camera world, where he has voiced many thousands of commercials and hundreds of animated characters.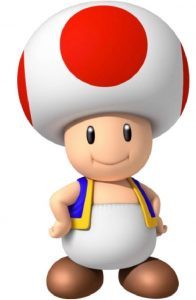 A lot of you will recognize some of his classic roles – 'Beastly' in Care Bears, 'Longarm' in COPS, 'Toad' in Super Mario Brothers, the 'Stay-Puft Marshmallow Man' in The Real Ghostbusters, 'Newton Gimmick' in Teddy Ruxpin, 'Creed' in X-Men, 'Basil' in Babar, 'Bugsy' in Dog City, 'Ultron' in The Avengers and 'Mr. Owl' in Franklin amongst countless others, like the current 'Skillsworthy' in The 3 Amigonauts, 'Einstein' in Peg + Cat and 'Mr. Rotifer' in the soon to air, Squish.
Commercial Voicing:
John has had had long running campaigns for Heron Homes (7 years), Home Quarters (3 years) and Canadian Tire (10 years) as well as having been, at one time or another, the voice for virtually every major car manufacturer, drug store chain, pizza conglomerate, national bank, soft drink and beer producer, snack and packaged goods company, charitable organization and fast food corporation and countless other products and services. He has said "Crispy on the outside, tender and juicy on the inside." to describe half a dozen different prepared chicken chains. John has been the ogoing voice of The Movie Network and The C.B.C. children's block amongst others. To say John has voiced 10,000 commercials for both T.V. and radio would not be an exaggeration.
Over the years, John diversified his career to include voice casting, voice coaching (both commercial & animation), demo production, and the discipline that keeps him busiest, voice directing. He's been at the helm for dozens of productions, including Totally Spies, Caillou, Fugget About It, Redakai, Mike the Knight, Martin Mystery, Beyblade, Medabots, Ella the Elephant, The Magic Hockey Skates, Rob the Robot and, of the final seasons of the original English language dub of Sailor Moon, which started his voice acting career. Currently, John completed casting and began voice directing 'Finny the Shark' for Super Simple. (Let's all sing 'Baby Shark' together shall we?)