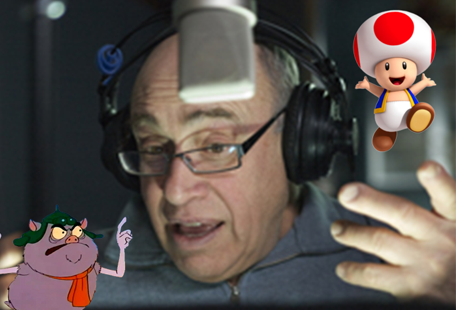 Commercial MasterClass with John Stocker
Original Voice of Beastly, Todd in Super Mario Bros and many more…
John Stocker has been a recognized force in the acting industry for almost 5 decades. He began his career as an on-camera performer, working with the likes of John Candy, Dan Ackroyd, Rick Moranis, Gilda Radner, Eugene Levy, Martin Short and William Shatner, before settling solely, but comfortably, into the off-camera world, where he directs, and has voiced many thousands of commercials and hundreds of animated characters: Beastly in Care Bears, Toad in Super Mario Bros., Creed in X-Men, Ultron in The Avengers and many more.
For KRE8STUDIO, John will be offering:
Commercial MasterClass
(Class is limited to 20 students)

In this three-hour class, participants will work one-on-one on the Mic with John.
The majority of John's class will be devoted to commercial reads with participants using real commercial scripts on the Mic, working one-on-one with John to develop and hone their approach and skill for the commercial audio market.
Students can choose to continue throughout the class with commercial reads or they can choose a secondary coaching to analyze and develop ONE voice character of their choosing, exploring design, grounding and consistency of voicing.
This class utilizes all industry scripts and texts so participants will get the benefit of a 100% on-mic experience.