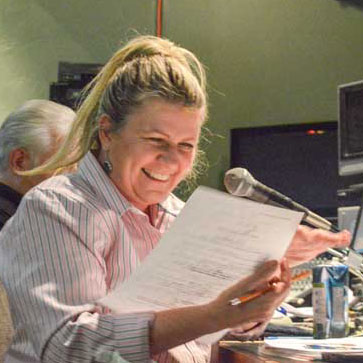 Voice Acting and Demo with Tracey Moore
Tracey Moore
original voice of Sailor Moon; voice/casting director, Sailor Moon, Highlander, Mythic Warriors, Bad Dog, more
Over a 30 year career, Tracey Moore's work in animation has garnered accolades: from Disney channel awards to directing /voicing Emmy Award-winning series. She has been an in-house casting and voice director at Nelvana.
Tracey is known worldwide for voicing such beloved characters as 'Sailor Moon', 'George Shrinks' , Shrieky/Hugs/Share in 'Care Bears', Marcus in 'Flying Rhino Junior High', Ned in 'Neds Newt', 'Strawberry Shortcake', and many others.
For KRE8STUDIO, Tracey will be offering TWO courses:
1 . An Evening with TRACEY MOORE
In this four-hour seminar of all new material, Tracey takes you through every aspect of Voicing and the
industry, from script handling to voicing to casting and agents to Motion Capture.
The Basics of Animation Acting/actors approach and casting:
– Breakdown and review actual network shows/voicing techniques; actor's approach to character
– Short film focusing on specifics of the skill of animation acting
– Discussion of casting/review with actual network scripts and audition sides
– Discussion and Q and A regarding getting agent and the "business" of voice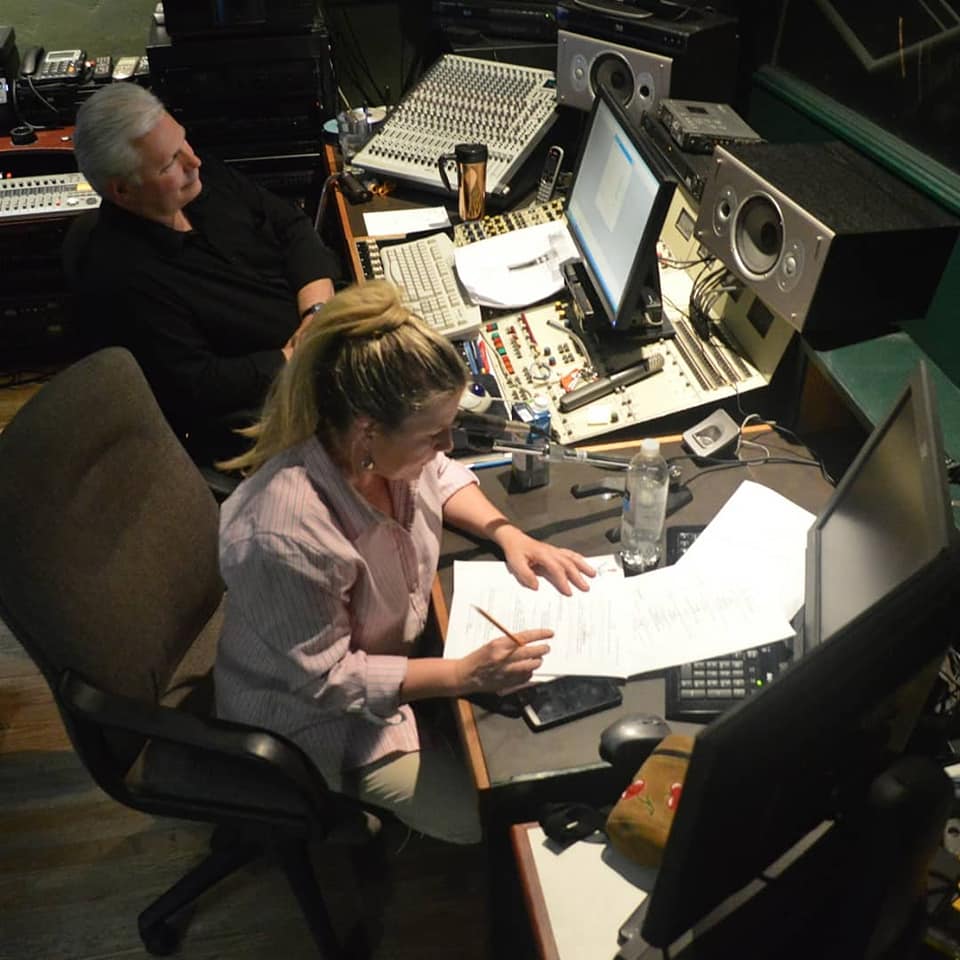 2. Animation VOICE DEMO Workshop
This 6 day workshop, which includes the introduction evening seminar, has limited enrolment.
Participants will work one-on-one in studio with Tracey, using industry scripts to develop characters and complete their own professionally produced voice demo through over 24 hours of instruction!
Day One: An Evening with Tracey Moore:

Day Two: Workshop
– Discussion of scripts/character types
– Audition script assignment
– Recording of two auditions; one-on-one feedback with Tracey Moore
– MP3 sent home
Day Three: Workshop
– Reassignment of animation scripts (minimum of 2 recordings per evening)
– Feedback and one-on-one recording with Tracey Moore
– MP3 sent home – beginning selection of customized sides for demo
Day Four: Studio 
– Studio/mic techniques
– Continued one-on-one recording/MP3 sent home
Day Five: Studio
– Final selection of sides and one-on-one recording with Tracey Moore
– Sides edited for final Mp3 Demo
Day Six: Studio
-Additional tweaking and final recordings in studio
-Demo delivered for each participant with written critique by Tracey Moore within two weeks